Day 2 :
Keynote Forum
International Centre for Diarrheal Disease Research, Bangladesh
Time : 9:40-10:20

Biography:
K Zaman has been working as Senior Scientist and Epidemiologist at the International Centre for Diarrhoeal Disease Research, Bangladesh (ICDDR, B), in the Infectious Diseases Division. For the last 35 years, he has gained extensive experience in the design, implementation, and analysis of data from clinical and community-based epidemiological/vaccine studies. His primary interests are to conduct researches on vaccines and infectious diseases. Currently, he is the Principal Investigator of several Flu, Tuberculosis, Oral polio, Hepatitis E, Japanese encephalitis, Pneumococcal and Rotavirus vaccine studies in ICDDR, B. He has received several awards and has more than 155 publications in international journals and had 120 conference presentations.
Abstract:
Safe and effective Rotavirus vaccines are needed to reduce the enormous public health burden associated with Rotavirus illness,
especially in developing countries. Prevention by vaccination is critical for effective control of Rotavirus infection since it cannot be prevented with improvements in water and sanitation. The International Centre for Diarrhoeal Disease Research,Bangladesh (ICDDR, B) has completed several Rotavirus vaccine (RV) trials which ranged from phase I to licensure and post marketing evaluation of the vaccines (phase IV). Three FDA (USA) licensed Rotavirus vaccines were tested and evaluated in these trails: Tetravalent rhesus Rotavirus vaccine (RRV-TV, Rota Shield, Wyeth Lederle), Pentavalent Rotavirus vaccine (PRV,RotaTeq®, Merck & Co.) and monovalent Rotavirusvaccine(Rotarix®,GlaxoSmithKline). The trials were conducted in urban and rural areas and the sample size ranged from few hundreds to several thousands. The safety, immunogenicity, efficacy and effectiveness of the vaccines were evaluated. RV did not interfere with the immunogenicity of oral polio vaccine and measles and rubella vaccine. The efficacy and effectiveness of the vaccines were 40-45%. Inclement weather, difficult transportation,and movement of study participants were some of the challenges identified. Bangladesh Government is actively thinking to introduce RV vaccine into EPI program and adequate cold chain facilities need to be established. Details f the methodology,results, lessons-learned and challenges for successful implementation of these trials will be presented.
Haematology| General Surgery| Healthcare and Infections Diseases| Oral and Dental Health | Immunology | Neuroscience | Healthcare and Women's Health| Obsterics and Gynecology | Cardiology
Location: Tuburon
Chair
Hiroshi Nomura
Hiroshima Red Cross Hospital & Atomic-bomb Survivors Hospital, Japan
Session Introduction
Advocate Illinois Masonic Hospital/Stroger Hospital of Cook County, USA
Time : 10:20-10:50

Biography:
Lalita Turaga is currently a third year Podiatric Resident at Advocate Illinois Masonic Medical Center in Chicago, Illinois. She holds a Bachelor's degree in
Biotechnology and has Graduated from Scholl College of Podiatric Medicine in 2015. She strongly believes that service to others, especially those less fortunate, is important for her fulfillment. During her training years, she has participated and organized multiple medical mission trips to India. These mission trips provided multitude of medical and surgical care at Leprosy centers and charity centers across a province in Southern India. She hopes after residency graduation to use her skills and training to make a lasting impact in lives of people in rural communities globally where there is low to no access to medical care.
Abstract:
Statement of the problem: Soft tissue, muscle vaso-occlusive disease, is often over-looked and poorly understood complication in patients with sickle cell anemia. We present a case study of a patient in sickle cell crisis with an episode of acute pain and swelling to the intrinsic muscles of the foot as a prominent feature of the crisis.
Theoretical Orientation: Myonecrosis is among the more infrequent clinical presentations of sickle cell crisis. Medical literature is sparse detailing the manifestations and management of symptoms relating to sickle cell anemia and is limited to anecdotal case reports and case series. In myonecrosis, red cells containing sickle hemoglobin become rigid, resulting in reduced blood flow and potential vaso-occlusion. Besides the rarity of the condition, this may be secondary to the fact that sickle cell myonecrosis is a poorly recognized complication amongst diagnosing physicians, and signs and symptoms may not
always be corroborated by positive muscle injury biomarkers.
Findings: Muscle biopsy is considered the gold standard for the diagnosis of myositis or myonecrosis, a low intensity signal on T1 and high intensity signal on T2 at the affected muscle belly can be as conclusive as imaging studies.
Conclusion & Significance: Early recognition is critical in sickle cell disease management, allowing for prompt and aggressive fluid resuscitation, which remains a cornerstone in the management of most sickle cell vaso-occlusive crises. In this instance, offloading the extremity and early fluid resuscitation proved critical in resolving the pain and swelling while averting progression
to more permanent form of muscle damage and necrosis.
Letterkenny University Hospital, Ireland
Time : 11:10-11:40
Biography:
Yahya Khodear has completed his PhD from Cairo University Egypt. He is an Editorial Board from Sift Desk and a Reviewer for SDPR Journal of Anesthesia and Surgery. He is a young motivated General Surgeon with over 8 years' experience in General Surgery at Cairo University Hospitals. He is dedicating his time mainly to teaching for Undergraduate students as he works as Lecturer for General Surgery at Cairo University. Recently, he has joined the (RAMI) Royal Academy of Medicine in Ireland.
Abstract:
Introduction: Amyand's hernia is a rare condition of inguinal hernia in which the appendix is incarcerated within the hernia sac through the internal ring. Complications include acute appendicitis and perforated appendicitis, which are rare in incidence, accounting for about 0.1% of cases. These complications prove a diagnostic challenge due to their vague clinical presentation and a typical laboratory and radiological findings. Until recently, open appendectomy was the mainstay of treatment. Laparoscopic surgery offers a less invasive approach to confirming a diagnosis and serving as a therapeutic tool in equivocal cases.
Case Presentation: We report a case of a previously healthy 20-year-old male presenting with atypical signs and symptoms, as well as blood investigation results, and radiological findings of a perforated appendix within an Amyand's hernia. The patient was successfully managed using a minimally invasive laparoscopic appendectomy approach.
Discussion: Until recently, open appendectomy was considered the mainstay in the management of complicated Amyand's hernia. Laparoscopic surgery provides a new avenue for dealing with diagnostic uncertainty with advantages including faster recovery time, reduced hospital stays, and better quality of life.
Conclusion: This case report highlights the concealing effects of an Amyand's hernia on a perforated appendix, the considerations required when an equivocal diagnosis present and the safe use of the minimally invasive laparoscopic surgery in the treatment of this rare condition.
Cheng Hsin General Hospital, Taiwan
Time : 11:40-12:10

Biography:
Ching-Ming Kwok was born in Hong Kong and graduated from National Yang Ming Medical University in Taipei city in 1996. He became a surgeon in the District hospital in Taipei city from 2003 after completing his resident course in Taipei veteran general hospital. He focused in treating patients in the field of general surgery and has many experiences in different kind of conditions, including gastroenteric, hepatopancreatic, biliary tract, thyroid disorders and breast disease. He was proud of the improvement in his laparoscopic skills during these years of busy practice but there was not much time to perform clinical study. He still had the idea to present some of the special cases to the world.
Abstract:
Introduction: Sarcomatoid carcinoma (SCA) of jejunum is an extremely rare condition. To our knowledge, only 17 cases have been reported in the literature.
Presentation: We introduced an additional case of the sarcomatoid carcinoma of jejunum in a 62-year-old Chinese male, who presented with epigastric pain for 3 weeks. Multiple tumors originated in the jejunum and metastases to mesentery lymph nodes and distal stomach were found during the laparotomy. The patient underwent palliative resection of the tumors. He died 11 days after the operation.
Discussion: Sarcomatoid carcinoma (SCA) of jejunum is an extremely poor prognostic tumor in human being. The diagnosis of SCA was based on pathological observations and immunohistochemical staining. There is no official treatment guideline for SCA, but wide excision including the tumor is the main goal of treatment.
Conclusion: This is the first case of sarcomatoid carcinoma of jejunum with gastric metastases being reported and the shortest survival period after the operation. Surgery is the cornerstones of treatment, but the ideal means is still unknown due to the short survival and inadequate reports.
National Ribat University, Sudan
Time : 12:10-12-40
Biography:
Nuha Elmubarak is a practicing Restorative dentist and a staff faculty member living and working in Khartoum, Sudan. At the University of Khartoum, she studied "dentistry". She completed her Master of "Restorative dentistry" at University of Khartoum in 2011. She was awarded the membership of royal college of surgeons (Ireland) in 2013. Afterwards, she held a position of head of department of Restorative Dentistry at the National Ribat University (2014). Her research work has been published in 2012 in the (Open Journal of Stomatology), and presented in the European Prosthodontic Association Conference (Turkey-2014). She is currently enrolled in a Ph.D. program at the University of Khartoum.
Abstract:
The Talon cusp, or Dens Evaginatus of anterior teeth, is a relatively rare dental developmental anomaly characterized by the presence of an accessory cusp like structure projecting from the cingulum area or cementoenamel junction. Mellor & Ripa named the accessory cusp talon cusp because of its resemblance in shape to an eagle's talon. A 25-year-old male presented to the University Students' Clinic with Talon cusp in all upper anterior teeth. In addition to rare incidence of Talon cusp, this case has a unique presentation. The shape of the anomaly, the family history and patient race make this case relatively different from previous cases of Talon cusp reported in literature. Both central incisors presented with large heart shaped tubercles which is unfamiliar appearance. However, lateral incisors and canines have the common shape of Talon cusp. Family history reveals four of his siblings has the same anomaly. This case is regarded as a first case of Talon cusp reported in literature in which five siblings have this anomaly. Regarding racial incidence of this anomaly, Literature reported occurrence of this anomaly in certain population like Asians, Eskimo and American Indian populations. This report is one of few reports refer to incidence of this anomaly in an Arab and African population. Siblings have been contacted and invited for dental examination. They
have poor oral hygiene, gingivitis and multiple carious teeth. Free dental treatment has been offered in the university clinic. However, they live in remote rural areas making it difficult to follow up with treatment.
Asahikawa Medical University, Japan
Time : 12:40-13:10

Biography:
Tamami Hamada specializes in understanding symptoms which patients with advanced non-small cell lung cancers (NSCLC) experience, and develops care
programs for these, while also focusing on training advanced Oncology Nurse Practitioners, who conduct the practical aspects of implementing care programs. She has demonstrated the existence of symptom clusters based on symptom severity among patients with advanced NSCLC, and published findings about this, suggesting the possibility that Japanese cultural features may influence symptoms experienced by Japanese patients with advanced NSCLC. Research into understanding the symptoms experienced and developing measures for symptom management will benefit care to improve the well-being of individuals with different cultural backgrounds aiming to maintain balance between the burdens of symptoms and advanced medical treatment.
Abstract:
Statement of the Problem: Standard therapies have made it possible for patients with advanced non-small cell lung cancers (NSCLC) to expect to survive for longer periods. However, there remain problems related to maintaining balance between the burdens of symptoms accompanying treatment and the quality of life (QOL) during the treatment because chemotherapies and biotherapy tend to cause new symptoms. This study will describe symptoms experienced by advanced stage (IIIB or IV)NSCLC patients and the interference experienced in daily life with standard therapies.
Methodology & Theoretical Orientation: The study is a prospective observation study using a qualitative descriptive design. Prospective participants were 30–80 years of age with advanced stage (IIIB or IV) NSCLC undergoing standard therapies. Patients with cognitive impairment or severe pain were excluded. Semi-structured interviews were conducted twice: at the baseline and four weeks later. An interviewer encouraged participants to talk freely about any symptoms they experienced. The narratives were recorded on a digital voice recorder, with permission, and descriptive analysis and content analysis were
performed.
Findings: Eight patients expressed consent to participate and be interviewed. Of these, six were interviewed a second time. Participants reported 33 different symptoms (mean 10.8) at the first interview, and 23 (mean 9.1) at the second, showing some relationships among symptoms, although common symptoms and personal symptoms were included. Interference with daily life varies among participants, but commonly hindered hobbies and walking.
Conclusion & Significance: Patients with advanced NSCLC receiving standard therapies experienced multiple symptoms,suffering from increased interferences in daily life and poor QOL without effective alleviation. The findings suggest that it is important for health care professionals to identify multiple symptoms working closely with patients, find effective measures to
ease the burden of symptoms due to treatment, and assist patients to prevent deterioration of QOL.
Bronx Lebanon Hospital Centre, USA
Time : 13:10-13:40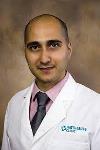 Biography:
Rami Jabbour is a practicing Internist in Bronx, NY. He has completed his Residency at Bronx-Lebanon Hospital Center. He also practices at Bronx Lebannon Hospital Centre in Bronx, NY.
Abstract:
Background: Acute fibrinous and organizing pneumonia (AFOP) is a newly evolving rare non-infectious lung pathology, characterized by intra-alveolar fibrin balls on histology. It is often difficult to diagnose and is usually mistaken for other lung pathologies. We present an interesting case of AFOP with unusual radiologic findings and disease course.
Case Report: A 56-year-old woman presented with a 1-day history of high-grade fever, chills, and profuse sweating. She was febrile to 101.2-degree Fahrenheit on presentation. On physical examination, she had decreased air entry in the left upper lobe of the lung. Laboratory testing showed a white cell count of 27,000 cells per microliter of blood with left shift. A chest
radiograph showed a left upper lobe consolidation. Computed tomography (CT) of the chest without intravenous contrast showed advanced centrilobular emphysema and left upper lobe consolidation measuring 6.2×5.9 cm. The patient was started on antibiotics. She clinically improved and was discharged on oral antibiotics. After discharge, a trans-bronchial lung biopsy showed acute inflammatory cell infiltrate with intra-alveolar fibrin balls, but no hyaline membrane formation or significant eosinophils. These findings were consistent with acute fibrinous and organizing pneumonia. However, she was subsequently lost to follow-up.
Conclusions: Our case adds to the literature, a new and unusual finding of upper lobe infiltrates, in contrast to most cases presenting as bilateral lower lobe infiltrates. In our case, symptomatic improvement after antibiotic treatment suggests a possible role of antibiotics in management of this entity.
University of Kansas School of Medicine-Wichita, USA
Time : 14:15-14:45

Biography:
Michelle Nentwig is a PGY-2 orthopaedic resident at University of Kansas School of Medicine – Wichita (KUSM-W); Camden Whitaker is a practicing spine surgeon and an associate professor of Orthopaedic Surgery, KUSM-W; and Shang-You Yang serves as a Research Associate Professor and the Director of Resident Research at the same institution.
Abstract:
Lumber spinal surgery for degenerative disorders is a common procedure, with about 2-20% incidence of dural tears duringlumbar spinal surgery for degenerative conditions. Subdural hygroma development appears to be a rare occurrence. We are reporting here, a case with a post-operative complication of a subdural hygroma that developed cephalad to the site of the spine fusion. A 34-year-old male, who was admitted for revision L5-S1 and primary L4-L5 decompression, and posterolateral instrumented fusion of L4-S1. At day 2 post-op, the patient began having urinary retention, complained of leg pain bilaterally, and numbness in the left L5 distribution. MRI showed a T12-L1 subdural fluid collection. The patient was taken back to the operating room for L1-L2 decompressive laminectomy. The thecal sac was under considerable tension and when an incision was made through the dura, the cerebrospinal fluid appeared to be under pressure. A lumbar drain was left in the subdural
space for 3 days. The patient progressed well with his strength and sensation, except for some residual numbness in the left toes. The patient was discharged home. To the authors' knowledge, this is the first case reported a subdural hygroma developed cephalad to the site of spine fusion, although three cases of subdural hygroma at the level of fusion were found in literature. In conclusion, when a patient complains of radicular pain along with urinary retention and neurologic deficits, the surgeon should be alerted to cauda equina syndrome possibly caused by subdural hygroma. This warrants immediate MRI imaging.
Hartford Hospital, USA
Time : 14:45-15:15

Biography:
Sameer Rehman is a 4th year Postgraduate Radiology Resident Physician at Hartford Hospital in Connecticut. He has completed two years of surgical training
and healthcare focused MBA prior to starting Radiology Residency. He has published several research papers and written book chapters in disciplines of Surgery, Radiology and Healthcare Economics. He aims to improve healthcare delivery by developing an efficient healthcare model via research and innovation. His clinical interest lies in Interventional Radiology/Oncology.
Abstract:
The case report begins with the 84-year male with past medical history of HTN, HLD, iron deficiency anemia presented with three days of dark, "mahogany" stool, abdominal pain and dizziness. He was on Coumadin for prior CVA. His INR was supratherapeutic and Coumadin was held. Workup for his GI bleed began with endoscopy on 4/19 and 4/24, demonstrating duodenal ulcers and esophageal ulcer which was clipped. However, the patient consistently required transfusions due to ongoing drops in H&H. He underwent a tagged RBC scan that was positive for bleeding in the small bowel. Capsule endoscopy showed blood in distal small bowel. An arteriogram showed a hypervascular 3.2x3.3 cm mass in the mid-ileum that was felt to be a Meckel's diverticulum. The patient underwent an exploratory laparotomy and had a 3 cm mass in the jejunum, more proximal than a typical Meckels diverticulum. It was felt to be more consistent with a benign tumor, possibly a leiomyoma,
although official pathology was pending. Official pathology report revealed a gastrointestinal stromal tumor arising from the jejunum.
Turku University Hospital, Finland
Time : 15:15-15:45
Biography:
Miretta Tommila is a Consultant of Anesthesiology and Intensive Care, since year 2008. She has completed her PhD thesis in 2010 in the field of Biomedicine.
Currently, her scientific passion is directed to the qualitative factors of resuscitation performance and teaching, as well as to the estimation of the effectivity of the Emergency Medical Services. During this year, she has completed a program of SSAI Emergency Critical Care. Her current workplace is Turku University Hospital, where she works at the operating theatre and at the HEMS unit.
Abstract:
According to the present guidelines, an emergency hysterotomy should be performed after four minutes of maternal cardiac arrest, if no signs of life are detected. The meaning of this extreme procedure is to benefit both the mother and the infant. The key factors associated to both maternal and neonatal survivals seem to be the time delay between the cardiac arrest and the delivery, and in-hospital location during an arrest situation. Furthermore, better neonatal outcomes are believed to depend on a higher gestational age. We report two emergency hysterotomies executed in out-of-hospital location. In both cases, very unfortunately the mothers perished after the operation, but amazingly both infants survived. Against to the earlier beliefs of factors associating to survival, these were low birth weight infants, and born by an emergency hysterotomy 20-23 minutes after maternal cardiac arrest. At the age of two years, both infants had normal physical and neurological growth. With our patient
cases, we wish to encourage other prehospital physician units to train and prepare for emergency hysterotomy. Although considered desperate and extremely rare, a successful emergency hysterotomy is possible also in prehospital setting.
Bushehr University of Medical Sciences, Bushehr, Iran
Time : 16:00-16:30
Biography:
Fatemeh Ghani Dehkordi is currently associated with Department of Operating Room, Faculty member of Para medicine, Bushehr University of Medical Sciences, Bushehr, Iran.
Abstract:
Abstract: We describe a 42-year-old woman with an embolic infarction in whom TEE revealed a mobile mass in the aortic arch that was characterized as atherothrombi and with an evidence of embolic infarction in the territory of the MCA (middle cerebral artery). The mass was resected surgically late, since treatment with antiplatelet and anticoagulants failed to resolve it. The finding of a floating mass in the aortic arch is rare and the management remains controversial. Complex aortic arch atheromatosis plaque thickness (plaque thickness≥ .44 mm or plaque with mobile elements) is a potential source of emboli that has become increasingly common nowadays due to the advent and widespread use of echocardiography.We report the case of a 42 year-old woman with embolic infarction in whom the TEE study revealed a mobile mass in the aortic arch.
Case presentation: A 42-year-old woman presenting in the emergency department of neurology with headaches, lack of mobility right hand and foot and also was lost speech ability. There was complete Broca's aphasia and right hemiplegia in physical examination. Brain CT Scan showed an evidence of embolic infarction in the territory of the left MCA (middle cerebral artery) and began CVA treatment. then evaluation of the heart and carotids was performed.
Conclusion & discussion: In conclusion, the presence of mobile aortic mass seems to carry a high embolic risk. Echocardiographic evaluation of the aortic arch is mandatory in patients with embolism and mass and no obvious source of emboli. Initial assessment can be performed by the suprasternal TTE view, which should be followed by TEE, considered to be the most reliable method for the detection of aortic arch atheroma. The optimal treatment of mobile aortic arch atherothrombi
remains to be elucidated.
Session Introduction
Inje University, South Korea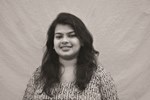 Biography:
Aratrika De is pursuing her Master's degree in visual design at Inje University, South Korea. Art and Design has been her background for some years now. Innovation is a significant part of design, combining its values with healthcare is something she would be very interested to explore and learn from.
Abstract:
Statement of the Problem: Living in a foreign country has its challenges for an individual. Food is an essential requirement, becomes a regular struggle to balance out their nutrition intake. Diverse opportunities in education have become global. This encourages youngsters and adults to get more exposure in their careers. But sometimes their nutrition gets compromised.
Methodology & Theoretical Orientation: Being a foreign student in Korea, I have experienced similar challenges. My research will cover personal statements of foreign students from different ethnicities and their hurdles, when it comes to meeting their nutrition needs. These statements will be broken down into groups and visually represent this data.
Conclusion & Significance: The change in food and lifestyle can affect the health of a person. As each country has different preferences, it can be hard to adapt to the new lifestyle and food habits in a new place. A student will also have limited finance range, this could lead to the compromise of the health behavior when it comes to food. Teens to adulthood is a prime time to keep a check on the nutrition. Lack of any nutrition leads to health problems. Why is nutrition so important? In a country like South Korea, their local taste palette and food preference are different. For example, it can be difficult for a vegetarian to survive for long on a limited budget of money, as they can't consume meat. Hence, subjects like these should get more light in a global
academic space. This should be more relevant to university nutritionists in the cafeteria.
Inje University, South Korea

Biography:
Ku Ji Hyun is pursuing her PhD in Visual Design at Inje University, South Korea. Visual Design has been her background.
Abstract:
In the modern society, it is a challenge to live alone compared to living with family. We as individuals try to fulfill the best health conditions for our close ones, but some challenges still exist. The elderly in Korea are competent in terms of self-care. They have access to healthcare information and are aware of their needs. The elderly who face visual difficulty in their daily lives without help from others, medical aids are sometimes limited to them. One of the main challenge that is considered, understanding packaging of the medicines. Our country has health care standard, such as the development of improved living
standards and basic nutrition certification to improve on chronic infections and public health. This has increased the average life expectancy of the people. In the meantime, old man's life extension was decreasing; bring about an increase in chronic diseases. Hospital and institute care for the elderly is a necessity. Pharmacy as a source is a very important asset to healthcare. The research will aim to collect data and evidence of the elderly's experience with medicine packaging and to simplify the visual communication design for them. This study, therefore, visual constraints the elderly face and modular process occurring in medicine and a hard time understanding of information. The study will be based on the characteristic analysis of the subjects'
behavior that will provide material and information guide for the package design.
King Saud Medical City, KSA
Biography:
Samia Nugali took her Bachelor certificate from King Saud University in medicine and general surgery in 1987 from Riyadh, Saudi Arabia and Internship in 1988. In 1989, I joined ministry of health and worked as general doctor for a year and half. In 1991, I joined King Saud medical city and the Saudi council, in 1998 passed both parts I and II of Arab board. Presently she works as specialist doctor with experience for more than 25 years in dermatology department. Now she is an associate consultant in King Saud Medical City.
Abstract:
Background: EV or Epidermodysplasia verruciformis is a genodermatosis marked by vulnerability to epidermoysplasia verruciformis-human papillomavirus infections leading to initial development of disseminated flat wart-like and pityriasis versicior-like lesions. Lewandowski ad Lutz first described the disease. Nearly half of all patients having EV would develop
cutaneous malignancies, leading to Bowen's type carcinoma (invasive) and squamous cell carcinomas insitu which happen mostly on sun-exposed areas in the forties of fifties.
Statement of the Problem: A Saudi male of 55 years came to the clinic with a chief complaint of growth extending from his toe nail. He had this growth since one year and it was growing in size. The growth was painless and it extended from the hard long toe nail . Required investigations were carried out including complete blood count, LFT, ESR and skin biopsy. And a final diagnosis of EPIDERMO DYSPLASIA VERRUCIFORMIS was confirmed. Surgical treatment is substantially quite effective. The preferred approaches include defect reconstruction with full-thickness or split-thickness grafts, complete excision or localflaps. The chemotherapy without or with radiotherapy, as in our case can be beneficial in achieving tumor's regression/lymph nodes before surgery. Mohs micrographic surgery can preserve the healthy tissues, which are important for these patients afflicted by multiple skin cancers and having risk of their recurrence. Another alternative option is the non-surgical treatment.
Different types of non-surgical treatment methods are tried for treatment of EV, such as oral as well as topical retinoids, immunotherapy, interferon, cryotherapy and electro-desiccation. EV is essentially a genetic cancer and is of viral origin, and might also be considered as a model of cutaneous HPV oncognesis
Conclusion & Significance: EV is essentially a genetic cancer and is of viral origin, and might also be considered as a model of cutaneous HPV oncognesis. Generally, EV reveals an autosomal receding pattern of inheritance. Lengthy exposure to sunlight not using sunscreens, living in high altitudes and outdoor occupations all these cause malignant deterioration of EV lesions.
Biography:
Shu Hui Hung is an Associate Researcher from NCHC, with experience managing multiple chronic disease care applications implemented across a variety of medical centers and local hospitals in Taiwan. She has over a decade years of experience with designing, developing, researching and implementing electronic
medical records. Her mission is to work with all stakeholders in healthcare to transform the healthcare system to improve care and care experience for patients,
improve provider productivity and lower costs to create a sustainable health system for all.
Abstract:
Statement of the Problem: In year 2015, 77,000 patients took the treatments and each of them cost US 21,000 dollars a year. Patients' diet behavior and living style becomes a key indicator for clinics to remain patients' health conditions. CKD patients revisit clinic regularly with their daily diet record and hypertension measure-valued chart. Some of them do get the chart list, meanwhile, they come back lacking food record or forget what they had been eaten. This study is to seek for how patients compare the ICT service with ordinary paper work on supporting their health care quality.
Methodology & Theoretical Orientation: Based on ICT solution, the service has implemented platform to connect with personal mobile phone with diet record, and a blue-tooth build-in hypertension machine to assist patients to record their daily activities. Patients who participated with this study after nine months, will receive a survey requested focus on discovering how
the ICT utility for patients.
Findings: The study recruited 23 patients to answer the survey. The group average aged 67 years old, nine females and 14 males. The result shows that male patients more willing to try the new apps. However, 18 out of 23 need at least one or two months to practice before they can operate alone. Overall, the group agrees that the ICT service enhance their knowledge on how to
live with CKD.
Conclusion & Significance: The CKD patients aged over 65, but they did seem enjoy using the diet photo taken function, and provided some interesting few tips to improve the application even more users friendly. The platform needs to increase more simple and easy video on showing how to use it, and provide more detail dialogue responses messages to eliminate patient's
panic of using technology
Gangnam Severance Hospital, Korea

Biography:
Jin Young Hwang has completed his Medicine at Yonsei University College of Medicine. She is currently PGY-2 Family Medicine Resident Physician at the
Gangnam Severance Hospital. Her research interests include insulin resistance and the risk of metabolic syndrome in postmenopausal women.
Abstract:
Serum ferritin, a marker of iron metabolism, has recently emerged as a biomarker of chronic low-grade inflammation. After menopause, there is a remarkable increase in insulin resistance (IR) and metabolic syndrome (MetS), which is increasingly being viewed as an inflammatory disease. We examined the associations of serum ferritin with insulin resistance and MetS in postmenopausal women. A nationwide cross-sectional study was conducted to examine the relationship between serum ferritin and IR and MetS in 2734 post-menopausal women using data from the 2010-2012 Korean National Health and Nutrition Examination Survey. The odds ratios (ORs) and 95% confidence intervals (CIs) for insulin resistance (HOMA-IR≥75th percentile,3.04) and MetS were calculated using multiple logistic regression analyses across serum ferritin quartiles (Q1≤36.25; Q2, 36.56-56.56; Q3, 56.57-85.98; and Q4≥85.99 ng/ml). The mean values of most cardiometabolic variables tended to increase
proportionally with serum ferritin quartiles. The proportion of insulin resistance and MetS significantly increased in accordance with serum ferritin quartiles. Compared to individuals in the lowest quartile, the ORs (95% CIs) in the highest quartile were 2.06 (1.23-3.45) for IR and 1.92 (1.44-2.55) for MetS after adjusting for age, cigarette smoking, alcohol intake, and regular
exercise. In summary, serum ferritin levels were positively and independently associated with IR and MetS in postmenopausal women. These findings suggested serum ferritin to be an additional biomarker for IR and MetS in postmenopausal women.