Previous Speakers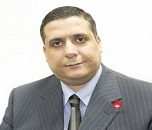 Yassen Alfoteih
Canadian University Dubai UAE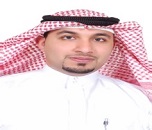 Ahmed Husain Ebrahim
Ministry of Health Bahrain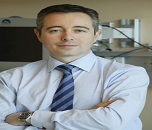 John Sweeney
Health Care Informed Ireland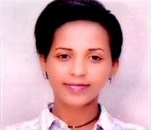 Eleni Kidane
Ethiopian Public Health Institute Ethiopia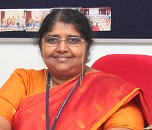 Rebecca Samson
College of Nursing,P.I.M.S India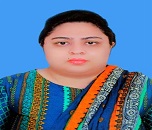 Iram Saddiqa Aamir
Bahria University Medical and Dental College Pakistan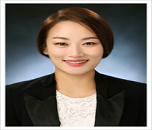 Kyoung Jin Kim
Konkuk University Medical Center South Korea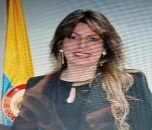 Lilia E. Aparicio
Distrital University Francisco José de Caldas Colombia
Recommended Global Healthcare Management Conferences
Health Congress 2018
About Conference
On behalf of the organizing committee, we take this opportunity in extending a warm and cordial welcome to you to be a part of the 13th World Congress on Industrial Healthcare and Medical Tourism. Health Congress 2018 conference is scheduled during October 15-16, 2018 in Dubai, UAE, which aims to gather the most elegant societies and industries along with the renowned and honourable persons form top universities across the globe.
During this Conference, the international symposiums, B2B meetings, international workshops will be organized to discuss the specific topics in the field of Healthcare and Medical tourism. The conference also welcomes International exhibitions from corporate sectors to showcase the recent advancements in the tools and techniques. In all its ways Health Congress 2018 creates an opportunity to make partnership deals which shall turn into a cent per cent success meet.
The theme of the conference is based on "Recent Advancements and Technologies in Healthcare". This conference will feature a global audience of scientific leaders, Health care professionals and academia and also from various disciplines. Healthcare gives a premier interdisciplinary gathering for all the scientific experts, doctors from all the medicinal fields, Business analysts to convey the recent innovations, thoughts, ideas and applications in the healthcare.
Dubai has become the capital of the world where visitors and tourists live unique experiences and enjoy special attractions. Attending and contributing to the summit will definitely enhance your cultural and scientific experience and open further opportunities for you and your career.
We look forward to meeting you at one of our Conference Series, the 13th World Congress on Healthcare and Medical Tourism in Dubai UAE.
Why to attend?
Health Congress 2018 provides a global platform for all the members from various disciplines that are designed to facilitate the sharing of knowledge and experience of Healthcare Management workforce skills worldwide through Workshops, Symposiums, Panel Discussions and Poster Presentations. This conference also offers unique opportunities to learn the latest improvement ideas, connect with like-minded colleagues, and generate momentum for change in your organization and also discuss ways to in putting quality initiatives in the Healthcare and Medical tourism which will definitely provide a scope and improved outcomes for the audience attending the conference of Health congress.
Target audiences
Healthcare Organizations
Medical tourism specialists
Public Health Professionals
Healthcare Management Specialists
Healthcare Societies /NGO's
Medical Lab Technologists
Scientists
Doctors
Professors
Nurses
Academicians
Pharmaceutical industries
Training institutes
Drug manufacturing companies
Business analysts
Biotechnologists
Microbiologist
Why Dubai?
Dubai is considered as an eminent place for healthcare, education, and is one of the prominent places to have the esteemed colleges and Universities. Dubai conferences undoubtedly play a crucial part in promoting scientific data and ideas all over the world. There are also associations which work on managing the healthcare of the children and adults from any metabolic disorders. It can be considered as a reasonable medium for the migration of important knowledge about research and novel advancements around the world. The conferences taking part here would promote a variety of scientific thoughts to diverse areas of science and innovation. With all these in consideration, Dubai will be the best place to conduct HEALTH CONGRESS 2018.
Scientific sessions/Tracks
In delivering healthier and more nutritious food, the food safety plays a prominent role in the society. Issues around microbial, artificial and chemical contamination in the production, authenticity and source of origin must be considered when developing the strategy in the production processes to make existing diets safer and healthier. The important role of food and nutrition in public health is being increasingly recognised as crucial for its potential impact on health-related quality of life and economics, both at the societal and individual levels. The main aim lies in supporting world-class research which will advance understanding the ways in which safe and healthy foods can be sustainably generated, and how nutrients, foods and whole diets connect with human body to promote health.
Women's health differs from those of men by unique biological, social and behavioural conditions. Research has been carried out in large scale clinical trials and advancements in health studies is also done in the developed countries. The leading death rates in women include cardiovascular diseases, diabetes, PCOS, menopause, etc. The major threat in the developing countries is the maternal deaths which are continuously increasingly due to poor health. Young women and adolescents face the risks that include STIs, pregnancy and unsafe abortion, while older women are at risk of neurogenetic diseases.
Nano medicine uses nano-sized tools for the diagnosis, prevention and treatment of disease for the increased understanding of the diseases where the ultimate goal lies in improving the quality of life. The drug delivery system with the nanoparticles focuses mainly in developing the tumor targeting drugs and the corresponding polymers to be used and the major challenges include biodegradability and biocompatibility of the drug .The fields in the nanomedicine is growing widely, but in the end multi-phase clinical trials are very demanding and only a few Nano drug candidates successfully pass regulatory authority requirements. The biomedical scientists, chemists and biophysicists in the future may favour the arrival of more Nano engineered drugs on the market with the interdisciplinary collaboration among them.
The physical and mental health of the human being should be maintained in a balanced way where the poor physical health can lead to mental health problems and vice-versa. The lifestyle factors which can affect both the physical health and mental health involve exercise, diet, smoking, depression etc. There are also other problems which include obesity, high blood pressure, high cholesterol, high blood glucose levels leading to heart disease, diabetes and other illness. Indigenous system of medicine is also widely practised among the developing countries which definitely play a major role in curing the chronic diseases and several infections.
The lives of far too many people in the world are being destroyed and cut short by chronic diseases such as cancer, asthma, diabetes, epilepsy and stroke, etc. which tend to occur at a very early age. Chronic diseases are responsible for 7 of 10 deaths each year, and the treatment accounts for most of the nation's health care costs and is a very serious situation for the health societies and economies. Researches on the emphasis of chronic diseases with models have been done with significant implications for diagnosis and treatment.
Medical laboratory technology play a significant role by introducing the customs for lab tests on blood, body fluids, cells and tissues by various advancements in technologies which makes the interpretation of the diseases much easier. The knowledge and expertise of the MLT contributes to innovation in the prevention, diagnosis and treatment of diseases and medical conditions. Biomedical engineering combines the design of engineering with medical sciences to advance health treatment and surgical purposes. Bioinformatics also plays a major role in analysing the biological data mainly DNA, RNA and protein sequences. Medical technology is indispensable for people's health and higher quality of life and improves economy.
The medical industry provides a vast range of healthcare services, manufacturing medical equipments and developing pharmaceuticals which also include the designing of drugs and the delivery system according to the human health. The Patent system plays a crucial role where every day new life saving drugs is introduced into the market and they are regulated by the pharmaceutical sector by the patent laws. Quality Assurance and control has a wide impact over the pharmaceutical products in order to meet the standards for the recommended use. Pharmacogenomics is the new emerging technology where the therapeutic drugs are combined with the genetics in order to meet the complex diseases.
Nursing mainly focuses on the protection, optimization and balancing of health and abilities, prevention of illness and injury, facilitation of healing, and aiding the patients through the diagnosis and treatment of human response, and advocacy in the care of individuals, families, groups, communities, and populations. Nursing and health care deals with various aspects such as primary health, secondary health care etc.. Pregnancy care is the essential care that is needed most of the women which consists of prenatal and postpartum healthcare for expectant mothers. It involves treatments and training to ensure a healthy pre pregnancy, pregnancy, and labour and delivery.
Technology invades every dimension of critical care. Medical technology is a broad field where innovation plays a significant role in sustaining the human health. Areas like biotechnology, pharmaceuticals, information technology, biomedical engineering which includes the development of medical devices and equipment, and more have all made significant contributions to improving the health of people all around the world. Technology in health care is a crucial focus of research which in future will continue to develop in the dramatic ways. Stem cell research is an emerging tool in the biological system which enhances the field of technology in a favourable way for the patients.
Medical tourism is where people travel from one country to another for the medical treatment .The factors that mainly contribute to the medical tourism are high costs, prolonged wait for the surgeries, ease and comfort ability and also to meet the technology and standards of many countries. The various surgeries and transplantations such as cosmetic surgery, organ transplantation, infertility treatment, etc. … has become a prominent one among most of the developed countries. Medical tourism also contributes greatly to the government revenues and offers employment opportunities to the native individuals.
The digital healthcare processing includes the identification of the health problem, research and then provides a digital solution which is then allowed to evaluate the solutions to implementation in working clinical practices. E-health is a recent healthcare practice which involves a combination of electrical processes and communications. It involves the assessment and monitoring of diseases, diagnosis and prevention with the use of wireless devices, hardware sensors and software sensing technologies, Microprocessors and integrated circuits. It delivers health information and services to enable data transmission, storage and retrieval for clinical, educational and administrative purposes.
Globalization is a key challenge to public health, especially in developing countries where also the health economists study the functioning of health care systems & health-affecting behaviours like drinking, smoking etc. The framework encompasses both direct and indirect effects on health, operating through the national economy, household economies and health-related sectors such as water, sanitation, clinical practices and education as well as more direct effects on population-level and individual risk factors on the health care system. The effects of globalization will be optimized only when improvements in health and well-being become central objectives of national economic policy-making and the design and management of the international economic system.
Even though there are various edges and opportunities which comes under the medical Tourism, potential medical tourists who are looking forward to exploit these benefits would be considered as a strong challenge. Authorization and varied quality measures which has a refusal worldwide will end up to be risky and even dangerous for medical tourists to ponder, creating medical commercial enterprise which results in a difficult methodology. There are several healthcare policies which monitors the overall tourism and also medical tourism has various legal and ethical issues such as cross border services, hospital management and also poses a major challenge to the healthcare suppliers.
Market Analysis
Scope and importance:
The achievements in health worldwide during this century and particularly throughout the past few years are quite spectacular. The role and also the significance of Health Systems within the quality of life and welfare in trendy society are broadly speaking well recognized. During this context, vast connected literature and a broad vary of enforced reforms in varied countries have created huge data and skill, valuable for Healthcare policies and economical management of Healthcare systems. The main target of health care systems across the globe is on reducing the worth of health services per person. Another field, known as Medical tourism has captured the interest of the media where there are articles, guidebooks and broadcasts are being published and produced with increasing frequency.
Health Congress 2018 will be the best platform for all the doctors, business analysts, Scientists, research scholars, students across the globe under a single place to exchange their knowledge about their field of interest and research work. By considering the above, this summit will be the finest place to share experiences and best practices through invited keynote, plenary lectures, symposia, workshops, invited sessions and posters covering a range of topics and important issues which affect us all from the research to the practical implementations. We hope that Health Congress 2018 will inspire a number of health care organisations and researchers in this International Conference.
The global demand for medical tourism is changing. Some countries see increasing numbers where patients travel countries for their treatment which varies from different issues such as surgeries, infertility treatments, etc.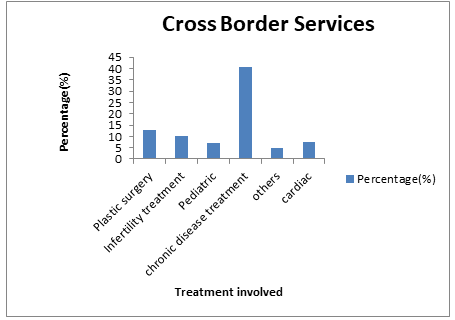 Healthcare sector is predicted to extend from US$ 110 billion in 2016 to US$ 372 billion in 2022. Rising financial gain level, larger health awareness, redoubled precedence of life style diseases and improved access to insurance would be the key contributors to growth.
Women's health has become a priority among the health organisations as the conditions and the consequences about their health has become a major cause around the world. Using current data, it takes stock of what we know now about the health of women throughout their lives and across the different regions of the world.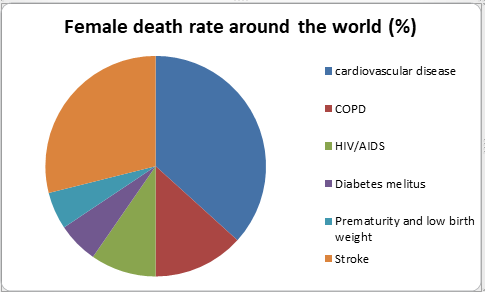 There are about 2600 medical schools worldwide. One-third of all medical schools are located in five countries and nearly half are located in 10 countries. Of 207 independent states, 24 have no medical school and 50 have only one. Asia has one school per 3.5 million population, and Africa has one school per 5.0 million population.
The global wellness industry grew 10.6% within 2013-2015 and attains a growth rate more than twice as fast as overall tourism expenditures (6.9%). It includes different types of expenditures and tourists.
Universities in UAE:
1. Gulf Medical University
2. Ras al-Khaimah Medical and Health Sciences University
3. College of Health Sciences.
4. College Of Medicine and Health Sciences
5. United Arab Emirates University
6. American University of Sharjah
7. Mohammed Bin Rashid University Of Medicine and Health Sciences
8. Masdar Institute of Science and Technology
9. Abu Dhabi University
10. Dubai Pharmacy College
Top Universities around the world:
Harvard university, United States

University of Oxford, United Kingdom

University of Cambridge, United Kingdom

John Hopkins University, United States

Stanford University, United States

University of California, Los Angeles, United States

Yale University, United States

University College of London, United Kingdom

University of California, San Francisco, United States

Karolinska Institute, Sweden.
Related societies and associations
USA: National Association of Country and City Health Organisation, Washington; American Society for Healthcare Human Resources Administration, Chicago; American Association of Healthcare Administrative Management, Virginia; American Medical Women's Association, Schaumburg; American Society for Parenteral and Enteral Nutrition , Maryland
Europe: Spanish Association of Paediatric Primary care, Spain; British Society for Immunology, U.K; European Society for Cardiology, Belgium; European Public Health association, Netherlands; European Society of Clinical Microbiology, Switzerland,European Medical Tourism Alliance
Asia Pacific: Chinese Medical Association, Beijing; Japan Public Health Association, Tokyo; Victorian Healthcare Association, Melbourne; Australian Society for biochemistry and Molecular Biology, Kent Town; Australian Society for Medical Research, Sydney,American Healthcare Association ,American Hospital Association
Middle East: Anglo Arabian Healthcare, Pharmaceutical Association of Malaysia, Selangor; Molecular Biology Society, Dubai; Genetic Diseases Society, Abu Dhabi; Singapore Nursing Associations, Singapore; Emirates Medical Associations, Abu Dhabi, Dubai Healthcare City,Arabian Healthcare,Gulf Healthcare Internationals
Related conferences :
3rd World Nutrition and Public Health conference July 26-27, 2018 Netherlands;20th International Nutrition, Food science and Technology conferences April 16-17,2018 UAE; 13rd World Healthcare and Technologies conferences June 14-15, 2018 Ireland;4th International Advances in Biotechnology and Bioscience conferences July 2-3,2018 Austria ; 14th International Healthcare conferences September 19-20, 2018 Canada; 4th World Health Economics, Health Policy and Healthcare Management conferences September 13-14, 2018 Switzerland; Annual Women's Health and Reproductive medicine conferences December 4-5, 2018 Portugal; 5th International Healthcare and Hospital Management conferences December 3-5,2018 Italy; International Pharma Research and Development conferences June 6-7,2018 USA ; 24th World Nanomaterials and Nanotechnology conferences July 12-13, 2018 Thailand; International Aesthetic Medicine and Cosmetology conferences May 21-22, 2018 Singapore; 3rd World Nursing Practice and Research conferences May 16-17,2018 Canada.
Past Conference Report
Health Congress 2017
12th World Congress on Industrial Health, Healthcare and Medical Tourism was hosted by the Conference Series LLC in Dubai, UAE during October 16-17, 2017 with the theme "Focusing Effective Approach Toward's Healthcare".
The conference marked its start by an opening ceremony which included introduction by the Honorable Guests and the Members of Keynote Forum. All the speakers have extended their contribution in the form of highly informative presentations to lead the conference to the ladder of success.
Conference Series extends its warm gratitude towards all the Participants, Eminent Speakers, Young Researchers, Delegates and Students.
We would like to specially thank the following people who laid the foundation for the event's success
Keynote Speakers:
Ahmed Husain Ebrahim, Ministry of Health, Bahrain
Rebecca Samson, Pondicherry Institute of Medical Sciences, India
Kadhim Alabady, Dubai Health Authority, UAE
Yassen Alfoteih, Canadian University Dubai, UAE
Seow Ta Wee, Universiti Tun Hussein Onn Malaysia, Malaysia
John Sweeney, Health Care Informed, Ireland
Moderator:
Raquel Alves dos Santos, University of Franca, Brazil
Conference Series LLC expresses gratitude to the Organizing Committee Members for their generous nearness, support and help towards Health Congress 2017.
After the huge optimistic response from scientific fraternity, renowned personalities and the Editorial Board Members of Conference Series LLC Group from across the world. We are pleased to announce the 13th World Congress on healthcare and Medical Tourism to be held during September 16-17, 2018 in Dubai, UAE.
Past Reports
Gallery
To Collaborate Scientific Professionals around the World
Conference Date October 15-16, 2018
For Sponsors & Exhibitors
Useful Links
Past Conference Report