Day 1 :
Keynote Forum
Vienna General Hospital, Austria
Time : 10:00-10:50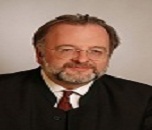 Biography:
Leopold-Michael Marzi has worked in Austrian Army from 1980 to 1981. Leopold-Michael Marzi has graduated from Law School in Vienna. Present Leopold-Michael. Marzi is working as the Head of Department for Critical Events and Prevention in the Medical Board of the Vienna General Hospital, Austria
Abstract:
We should use the word health care safety instead of patient safety, because in case of malpractice the people who are in charge of treatment of patients can be a second victim. Very often health professionals do not know how to react in case of malpractice or emergency from a legal point of view. The patient or his family contacts a lawyer immediately, but who helps the health professionals to cope with the case? The Vienna General Hospital (VGH) is one of the biggest in the world. In 1999 the project risk management was initiated by the legal department. The aim at this time was minus 50% concerning cases and more than 50% less costs in the next 10 years (2000-2010). 2010 the aim was reached and the positive trend is still continuing, but how did it work? The VGH in cooperation with the Vienna Insurance Group created a complete new form of quick help in case of emergency the so-called legal emergency kit. It represents a handy plastic case on which a paragraph is stamped. A special checklist tells what to do in case of legal emergency. The legal practitioner of the VGH can be called at any time via mobile phone. The malpractice cases are analyzed in a Retrospective Damage Analysis (RDA), which helps to avoid errors and damages in the future. The specific impetus for instituting RDA was that two nearly identical malpractice cases occurred in the years 1993 and 1998 in two different departments of the hospital. The RDA helps both the legal department and clinical departments to learn from errors and to direct appropriate measures for improvement. Every hospital could use the LEK and the RDA with a few modifications.
Keynote Forum
Technical University of Madrid, Spain
Time : 11:10-12:00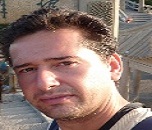 Biography:
Pedro Jesus Jimenez Martin is an Academic Secretary of the Faculty of Physical Activity and Sports Sciences at the Universidad Politécnica de Madrid, Spain, Full Professor, Doctor in Physical Education, Director of the research project, Oriental Physical Culture and Traditional and Complementary Medicine, Lecturer in
Psychology of Physical Activity and Sport. He was also the Secretary of the Spanish Association of Social Research applied to Sport (2008-2012), Expert Advisor to the Real Madrid Foundation for the designing of value education programs using physical activity and sport (2008-2016). He is also the author of the books Qigong y Medicina en la China Tradicional, Yi Jin Jing and Chikung Tai Chi System.
Abstract:
Qigong was officially adopted in China in 1949 under the influence of the communist party to designate a set of traditional physical health practices that goes back to China's early history. Currently, it represents a generic term to designate a heterogeneous set of more than 5,000 activities with therapeutic, physical-sports, recreational, martial, religious, cultural, spiritual and even esoteric aims, each with its own objectives, methods and benefits for the practitioners. Qigong is commonly divided into static and dynamic forms. Static forms contain meditation techniques whereas dynamic forms afford bodily movements. The purpose of this presentation is to outline our opinion on the advantages and limitations of the postures, static or dynamic dimensions as a Traditional and Complementary Medicine (TCM). The ideas set out in this study are based on the practical experience in this area and have been complemented with the contents of different articles. Healthy people could obtain more health benefits from dynamic practices than from static practices and from standing positions than from sitting or lying positions. In the case of people with physical and/or cognitive limitations or who suffer from some illness, it is necessary to investigate what posture, practice time and combination of static and dynamic activity is the most suitable for their needs. The use of Qigong as a TCM raises the debate as to how to take advantage of these practices as a resource, not as an end in themselves and the need to take advantage of modern technological and scientific advances to verify the effectiveness of their approaches. Qigong needs to compare, select, adapt and modify the postures and techniques to make them accessible to people of any age, with physical or mental limitations or pathologies to take maximum advantage of its benefits.
Cardiac Healthcare | Healthcare And Management | Healthcare And Patient Safety | Occupational Healthcare | Psychiatric and mental Healthcare | Alternative Healthcare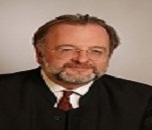 Chair
Leopold-Michael Marzi
Vienna General Hospital, Austria
Session Introduction
Guangdong University of Foreign Studies, China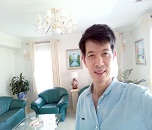 Biography:
Henry Zheng is currently the Director of the Economic Research Institute for Population Health and Ageing at the South China Business College of Guangdong
University of Foreign Studies. He has worked as a Research Fellow at the Institute of Health and Biomedical Innovation at the Queensland University of Technology, Australia. His primary research interests include active, healthy ageing and health economics
Abstract:
Coronary Heart Disease (CHD) remains a leading cause of death in Australia, resulting in significant disease burden and productivity loss. It is well established that physical inactivity is a major contributing risk of CHD and increased physical activity is associated with deceased CHD risk. Although walking is reportedly the most prevalent and popular form of physical activity with high adherence rate and minimal injury risk, the economic impact of walking interventions on reducing the disease burden and associated productivity loss has remained unknown in Australia. This study aimed to assess reductions in the burden of CHD and CHD-related productivity loss resulting from walking interventions in Australia. The etiological fraction model, leisure and work models and consumer surplus model were applied for the economic evaluation. Sensitivity analysis was also performed to address potential uncertainty. The study suggested that 30 minutes of normal walking a day for 5-7 days a week by adult Australians reduced the disease burden by an estimated 25,065 DALYs and the productivity loss by $162.65 million annually under the leisure model. If the entire inactive population could engage in such walking, the total disease burden and productivity loss could be reduced by approximately one third. The economic benefits of walking intervention could amount to $8.54 billion based on the consumer surplus model. The shadow price assigned to walking time, however, was a key parameter in determining the outcome. Walking contributed to significant reductions in the burden of CHD and associated productivity loss.
United Nations Development Programme, Madagascar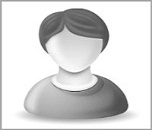 Biography:
Sandrine Andriantsimietry has completed her PhD in Biology and Master of Public Health specialized in Environmental Health and Sustainable Development from Madagascar University. She is currently the National Project Manager of the UPOPs project in Madagascar.
Abstract:
Statement of the Problem: Incineration of health care waste, frequently through open burning is the most common practice of treatment and elimination of health care waste across the country. Autoclave is a best available technology for non-incineration of health care waste that permits recycling of treated waste and prevents harm in environment through the reduction of unintended persistent organic pollutants from the health sector. Madagascar, in 2018, set up the first best available technology, autoclave, to treat the health care waste in public hospitals according the best environmental practices in health care waste management.
Method: A Global Environment Funded project supported the introduction of the non-incineration treatment of health care waste to help countries in Africa to move towards Stockholm convention objectives in the health sector. Two teaching hospitals in Antananarivo and one district hospital in Manjakandriana were equipped, respectively with 1300 L, 250 L and 80 L autoclaves. The capacity of these model hospitals was strengthened by the donation of equipment and materials and the training of the health workers in best environmental practices in health care waste management. Best environmental practices including particularly segregation of infectious and domestic waste and recyclable vs. non-recyclable waste, non-incineration treatment and recycling of health care waste autoclaved that are recyclable are innovative in the country.
Findings: Over four months of autoclaving the health care waste in two teaching hospitals, 7.1 tons per year of health care waste was treated and 9.4 g toxic equivalent per year of Unintended Persistent Organic Pollutants (UPOPs) are avoided by autoclaving the health care waste. Currently, 60% of (2018 /3364 kg) plastics are recycled. Proper segregation of waste in the wards to collect the infectious waste that was treated in the autoclave was the main step guaranteeing a cost-efficient, nonincineration of health care waste.
Conclusion: Public hospitals in low income countries can be model in best environmental practices in health care waste management but efforts must be made internally for sustainment. Improving the health care waste management contributes in prevention and control of infection within the hospitals.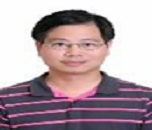 Biography:
Cheng-I Yang was a Psychiatric Nurse and has completed his PhD from Nottingham University in UK. He is currently an Associate Professor and the Director of Department of Nursing, Da-Yeh University in Taiwan. He has carried qualitative research in a wide range of health service settings and nursing schools, often involving topics of mental health, psychiatric nursing care, nurse and patient experiences in the process of care and treatments and nursing education, etc. He has published more than 40 papers in reputed journals and has been serving as an Editorial Board Member of repute.
Abstract:
Heroin is highly addictive and difficult to quit and treat. Heroin prevention and treatment is one of most challenges the health care system and government have to face. For decades, the World Health Organization believed the treatment of Methadone Maintenance Therapy (MMT) is the most effective treatments for reducing patients' dependence on heroin. Taiwan also used MMT as one of the heroin harm reduction strategies since 2006. So far, the effects of MMT on heroin addiction tend to be examined by quantitative methodologies on prison samples and there is lack of the experiences and perspectives of people with heroin addiction who receiving the MMT in the community. A qualitative research approach and semi-structured interviews was used in this study. We interviewed with 14 participants who have the experiences of heroin addiction and are currently receiving the MMT in a medical center of the middle Taiwan. All the data from the interviews were recorded and transcribed then analyzed by thematic analysis. Four themes were emerged, which are: (1) The motivation for MMT, (2) The helpfulness of MMT, (3) Perceived factors influencing the effect of MMT, and (4) Expectation for treatment. The findings from this research are helpful to fill the knowledge gap of our understandings regarding patients' experiences and their perspectives of the efficacy of MMT and expected to inspire the researchers to explore extended issues related to MMT in the future
Sichuan University, China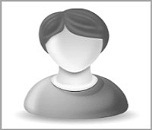 Biography:
Abstract:
Background & Aim: Numerous studies of health literacy about teenagers or students in junior/senior high schools are increasing in China. But little attention has been paid to the special group of left-behind teenagers in ethnic areas in China. Aim is to confirm the model of functional health literacy and analyze what influences the functional health literacy about leftbehind students in senior high schools.
Method: Students in senior high schools were investigated by a cross-sectional method in Yanbian areas, IBM SPSS 22.0 and Amos17.0 were used for statistical analysis.
Result: The model's results are relatively good, all the absolute fitness index, value-added fitness index and simple fitness index reach the fitness standard. The overall score of functional health literacy was 0.65±0.12, which is in the upper middle class. Gender, nation, residence, mothers education, self-assessment of one year's scores, whether or not you like health education
contents have an impact on overall functional health literacy. A regression model established has statistical significance (Durbin-Watson is 1.835, F=6.492, P=0.000. The independent variables entering the regression model (urban and rural, male and female, above self-assessment scores and medium, below self-assessment scores and medium, whether or not you like health education content & whatever) account for 15.4%.
Conclusion: Overall, the model's reliability and validity of functional health literacy about left-behind students in senior high schools are relatively good and could be evaluated in some way, which also could provide a strong basis for improving their health literacy level by further analysis.
Jagiellonian University Medical College, Poland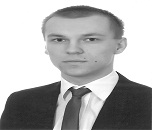 Biography:
Mateusz J Swierz is currently pursuing his PhD at the Jagiellonian University Medical College. Being a Member of Cochrane Poland, he actively propagates the
idea of evidence-based medicine and incorporates it into science projects, currently resolving around bariatric surgery and the use of probiotics in surgery
Abstract:
Introduction: Bariatric Surgery (BS) is currently the most effective treatment considering weight loss. To improve the sustainability of results certain interventions such as administration of probiotics may be implemented. Our systematic review will provide analysis of the efficacy of probiotics in patients undergoing BS as result of published Randomized Controlled Trials
(RCTs) is inconsistent.
Method: Electronic databases (Ovid MEDLINE, Embase, Central, web of Science) and registers of clinical trials (ClinicalTrials. gov, European Trials Register, WHO International Trials Registry Platform) were searched without any restrictions. RCTs, where patients undergoing BS were provided probiotics at any dose, were included. The primary outcomes were weight loss
measured as a change in e.g. weight/BMI/percentage of excess weight loss and modification in the quality of life. All screenings and data extraction were performed independently by pairs of reviewers. Any conflicts were resolved by discussion or help from the third reviewer. References of included studies and references from any identified relevant systematic review/metaanalysis
were searched. We used the Cochrane Risk of Bias Tool for risk of bias assessment. The study protocol was published in the PROSPERO database (CRD42018105257).
Result: Searches provided 1998 results and after deduplication, 1728 abstracts were screened. Out of 23 retrieved full texts, 5 studies (13 references) met the inclusion criteria. 226 patients (75% women) were recruited and duration of interventions ranged from 2 weeks to 6 months. Interventions comprised individual supplements of Clostridium butyricum, Bifidobacterium longum, Lactobacillus, as well as complex preparations of up to 11 different species of probiotics. The outcomes were reported inconsistently among included trials with % excess weight loss being the most commonly reported outcome (4 studies).
Sichuan University, China
Time : 15:50-16:20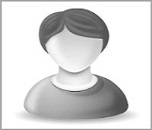 Biography:
Li Jun Yang is has completed graduation from Sichuan University Li Jun Yang is currently working in West China Hospital, Sichuan University, China.
Abstract:
Aim: The study aims at investigating the status of psychological authorization of nurses and analyzing its influence for the turnover intention in Lhasa municipal hospitals, in order to provide a basis for formulating intervention strategies for nurses' turnover.
Method: The questionnaire surveys was undergone among 443 nurses by the cluster sampling from 6 municipal hospitals in Lhasa, questionnaires including the general information, the psychologicalauthorization scale and the resignation intention scale.
Result: The average of the psychological authorization was 44.1005.96 and average of the turnover intention was 14.0603.35. Pearson correlation analysis showed that the correlation between the turnover intention and the psychological authorization was statistically significant difference (p<0.05). Multiple linear regression analysis result, score of psychological authorization
I, IV and III count for 12.4% variance variation of the total score of resignation intention.
Conclusion: The psychological authorization was negatively related to the turnover intention and it was an important prediction variable of the turnover intention for nurses in Lhasa municipal hospitals. Therefore, the hospital administrator may take measures to improve the psychological authorization of nurses, so as to reduce the turnover intention of nurses and promote the stability of the hospital nursing team.Aim: The study aims at investigating the status of psychological authorization of nurses and analyzing its influence for the turnover intention in Lhasa municipal hospitals, in order to provide a basis for formulating intervention strategies for nurses' turnover.

Jagiellonian University Medical College, Poland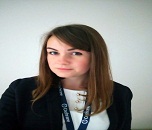 Biography:
Katarzyna W Jasinska is Junior Researcher from Faculty of Medicine, Jagiellonian University Medical College in Cracow, Poland. Her main research interests are probiotics and bariatrics
Abstract:
Mild Cognitive Impairment (MCI) and dementia are clinical states characterized by decline in cognitive functions such as: Memory, thinking, orientation, comprehension, calculation, learning capacity, language and judgment and without consciousness impairment. Prevalence of MCI and dementia is increasing in ageing populations. According to World Health
Organization, worldwide 7.7 million new cases of dementia were anticipated each year, implying one new case every 4.1 seconds. Recently, more is known about functioning of the gut-brain axis and there is growing evidence that gut microbiota plays major role in this signaling path. However, available data on effectiveness of probiotic supplementation on cognitive function are still
limited. The objective of this study was to assess the effectiveness of probiotic supplementation on mild cognitive impairment and dementia. This is a systematic review conducted following guidelines provided by Cochrane Collaboration. Protocol of this study has been registered in PROSPERO (CRD42019123490). We have searched four electronic databases, three clinical trial registers and carried out a hand searching to find relevant studies. All titles and abstracts of studies were reviewed independently by two reviewers and eligible full texts were assessed similarly. To assess the risk of bias in included studies we have used Cochrane Risk of Bias Tool for RCTs. Main outcomes were change in cognitive function and quality of life, both measured by validated scales. After comprehensive systematic search and screening, eight studies were included into qualitative analysis. Main interventions were Lactobacillus and Bifidobacteria used in various routes of administration. Predominantly evaluated dementia was associated with Alzheimer's disease and MCI was related to minimal hepatic encephalopathy. Although results for severe dementia remains uncertain, the majority of included studies show improvement in cognitive function in MCI.
West China Hospital of Sichuan University, China
Biography:
Yingping Fei has completed graduation from Sichuan University. Yingping Fei is currently working in West China Hospital, Sichuan University, China.
Abstract:
Background & Aim: Intractable dizziness is a common complaint encountered in the clinic and the impact of it on the quality of life is profound. Many of the patients seek alternative medicine treatments. Evidence in the literature supports the use of Chinese herbal medicines, acupuncture and Tai Chi in people with vestibular pathology. However, the effect of lifestyle adjustment guided by traditional Chinese medicine in dizziness patients has not been previously studied. The purpose of the present study was to investigate the effects of lifestyle counseling based on traditional Chinese medicine in patients with intractable dizziness and changes in related problems, including sleep disorders and emotional states.
Method: We reviewed the registry for dizziness patients in a dizziness specialist clinic of a tertiary referral center hospital in southwest China and included 157 adult patients with a chief complaint of intractable dizziness from January to August 2018. The lifestyle counseling includes psychological intervention, sleep hygiene and vegan dietary. Assessments of lifestyle were
performed using a lifestyle questionnaire designed by our laboratory, which mainly investigated sleep, diet and emotional states. The subjects were divided into an effective group and ineffective group depending on the improvement of dizziness symptoms in medical records.
Result: After 15 days of short-term lifestyle adjustments based on TCM, 72% (113/157) of the subjects showed improvement in their dizziness symptom. Compared with effective group, ineffective group patients were more likely to have coexisting diseases (P=0.01). After the lifestyle counseling intervention, patients self-reported poor sleep quality (Z=-4.07, P<0.01), difficulty
falling asleep (Z=-2.52, P<0.01), daytime sleepiness (Z=-3.13, P=0.02) and number of times of awakening (Z=-3.51, P<0.01) showed improvement in effective group, while in the ineffective group only the number of times of awakening improved at the second visit. Furthermore, the overall emotional stress and worry about illness were alleviated in all patients after the counseling.
Conclusion: The lifestyle guided by traditional Chinese medicine could alleviate dizziness symptom and related sleep disorders and emotional states. Physicians caring for intractable dizziness patients should pay more attention to their patients' lifestyle.