Day 3 :
Keynote Forum
University of Sharjah, UAE
Time : 09:00-09:35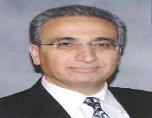 Biography:
M Fayez Al Homssi has completed his MD from Damascus University and Postdoctoral studies from University of Illinois School of Medicine. He is the Chairman of Neuroscience Unit, College of Medicine, University of Sharjah, United Arab Emirates. He has presented more than 90 conference papers, published five books and book chapters and more than 40 papers in reputed journals.
Abstract:
Telomeres are repeated sequences of DNA containing no genetic information. They cap and seal the ends of the chromosomes and protect them from damage. With time there is progressive shortening of the telomeres with each cell division. They could be the clock that determines loss of proliferative activity of the cell leading to apoptosis. Wrinkles, dilated pores, elangiectasias and hyper-pigmentation are some manifestations of skin aging. The percentage of collagen production in wrinkle is reduced by 70%, the contractile bundles of actinomyosin are formed, and composition of the dermis and the structure of macromolecules of the skin are modified. Extracellular matrix fills the spaces around the cells enforcing consistency adhesion and structure of tissues. The complex structure of extracellular matrix proteins ensures and regulates preservation of bio-mechanical and functional properties of epidermis (collagens, elastin and hyaluronic acid). Aging has three main components, intrinsic related to DNA and heredity, extrinsic through the effects of environment, nutrition and the lifestyle, and a third component related to emotions and psychology. The etiology of skin aging may include impaired production of collagen and elastin, thickening of stratum corneum, laxity, impaired tone, texture and elasticity, fat atrophy and loss of support. Aging and sun exposure may lead to hyper-pigmentations, telangiectasias, laxity, elastosis, wrinkles and enlarged pores. Solar UV radiation induces matrix metalloproteinases, resulting in impaired integrity of collagenous extracellular matrix, attacks keratinocytes and fibroblasts, resulting in activation of cell surface receptors, breakdown of collagen in extracellular matrix and shutdown of new collagen synthesis.\\r\\n\\r\\n
Keynote Forum
Takeda General Hospital, Japan
Time : 09:35-10:10

Biography:
Chiaki Watanabe graduated from Kyushu University School of Medicine. She completed her PhD in Kyushu University and Postdoctoral studies at Case Western Reserve University in USA. She is the Director of department of Cardiology, Takeda General Hospital.
Abstract:
Heat stroke is severe illness which needs prompt assessment and treatment. Recent global warming may increase the victims of heat stroke in the future. Heat stroke occurs not only in elderly and small children during annual heat wave but also in healthy adults after strenuous physical activity. Heating and several mechanisms including cytokines, endotoxin, and endothelial-cell damage or coagulation disorders are related to the progression to multiple organ failure. Circulatory failure in heat stroke may be caused either by volume depletion, vasodilation due to endothelial vaso-active factors or by myocardial dysfunction. Understanding pathogenesis and the patho-physiology in heat stroke is required for the emergency physician and general practitioner. We present a case that was transferred to our emergency room for disturbance of consciousness and generalized convulsion. His body temperature was 41.2℃ and his electrocardiogram presented regular wide QRS tachycardia. He was at first diagnosed and treated as heat stroke and ventricular tachycardia. Disease process and detailed examination revealed he had stress-induced cardiomyopathy and atrial fibrillation with rapid ventricular response. We discuss about cardiovascular response and abnormality caused by heat stress, focusing on the myocardial involvement and management in heat stroke.