Infectious, Chronic Diseases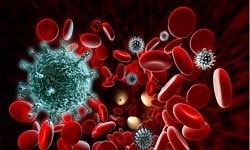 Submit Abstract
Register Now
Chronic disease: A disease that persists for a long time. ... The leading chronic diseases in developed countries include (in alphabetical order) arthritis, cardiovascular disease such as heart attacks and stroke, cancer such as breast and colon cancer, diabetes, epilepsy and seizures, obesity, and oral health problems.
Examples of chronic illnesses are:
Alzheimer disease and dementia.
Arthritis
Asthma
Cancer
COPD
Crohn disease
Cystic fibrosis
Diabetes
In addition to disease specific symptoms, people commonly complain of invisible symptoms such as pain, fatigue, and mood disorders. Pain and fatigue may become a frequent part of your day. Physical changes from a disease may affect your appearance.
Submit Abstract on Infectious&Chronic Diseases
Reproductive Tract Infections
Auto Immune Diseases
Skin infections
Disorders of Connective Tissue and Skeleton
Related Conference of
Infectious, Chronic Diseases
Infectious, Chronic Diseases
Conference Speakers
Recommended
Sessions
Related
Journals
Are you
interested

in